Various Fighter Jet Flights around the World
Jet Fighter Offers in the United States & Canada
L-39 in Florida (US)
from $5.800 for a 30 min flight. Marvelous Jet Flight Adventure over the Sunshine State, starting from Tampa.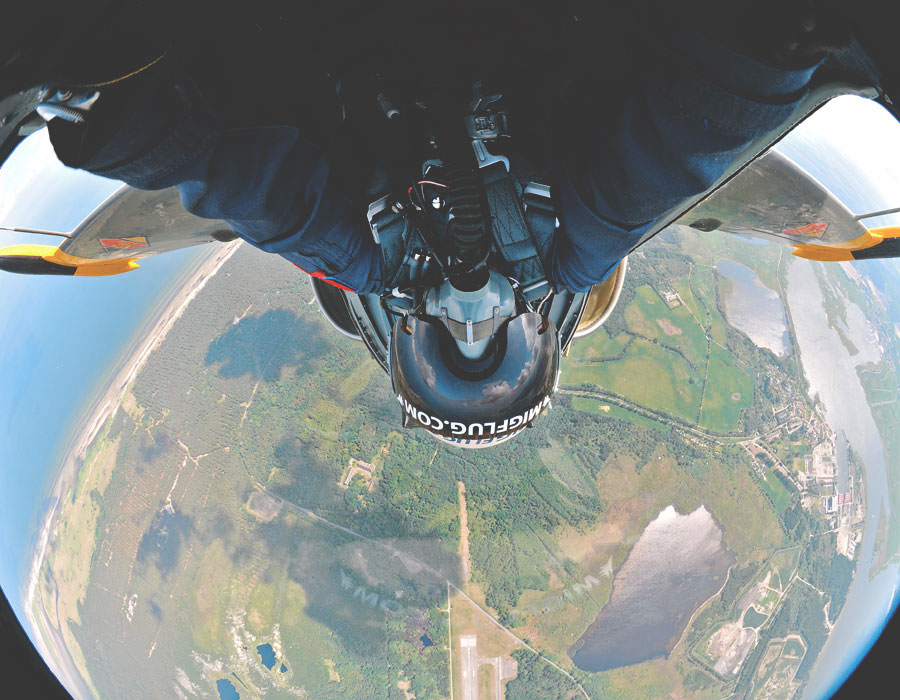 L-39 in California (US)
from $6.400 for a 45 min flight. LA-based Top Gun Adventure with breakneck low-level flying and sporty Maneuvres.
Something for Every Taste and Budget
As a MiGFlug customer, you may choose between a variety of jets which are available to you. The main differences between the jets are in size, speed and the resulting costs. All our fighter jets have in common that they are flown by selected veteran pilots with thousands of flight hours on their record. Certified technicians service all jets according to governmental regulations. Our pilots love life as much as our customers do!
Which Fighter Jet Fits You Best?
The most popular choice of our customers is the fighter jet L-39 Albatros. The Albatros is a favourite to pilots and passengers alike. Because of its design as a jet trainer, you get to enjoy the same cockpit and view as the pilot who'll be flying the jet. Due to its fantastic value and relatively low operating cost, we are continuously expanding our network of L-39 aircraft to offer you a jet flight at a location near you. In case you need help making a decision, don't hesitate to contact us.
Do you have a question?
Don't hesitate to ask us. We are happy to advise you.