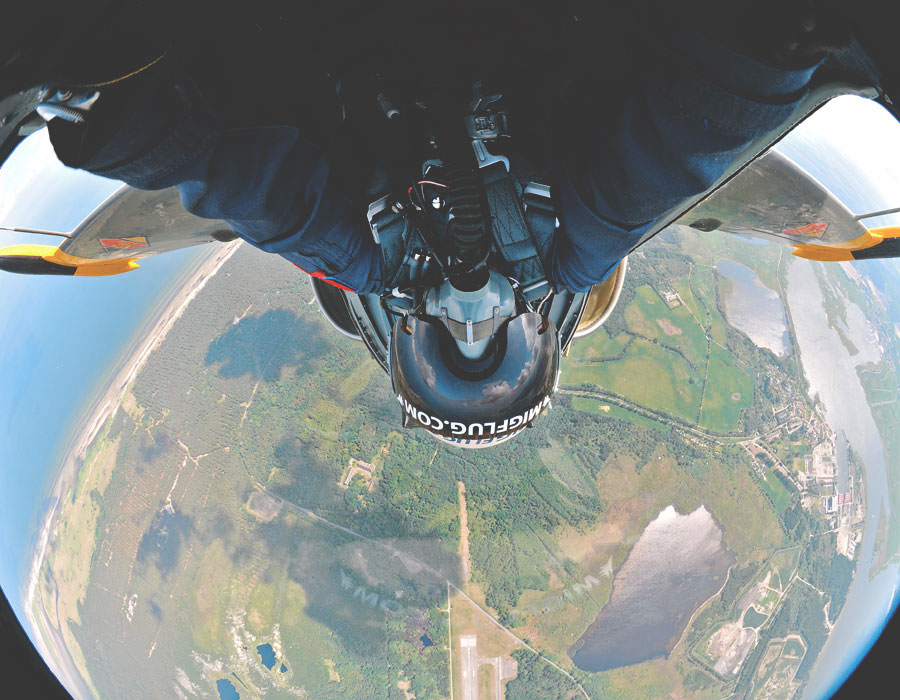 L-39 Albatros Jet Flight in California (Los Angeles)
$ 6.400 for a 45 min flight
$ 6.900 for a 60 min flight
Extreme low passes (few ft/meters above ground!)
This flight is from 18 years
Fly an L-39 Albatros Jet Fighter in Los Angeles
Whoever engages with a flight in an L-39 Albatros fighter jet flight expects action, not relaxation. And action we guarantee you with our offer for jet enthusiasts in California. Besides nerve-wracking maneuvres, you can enjoy your flight time for a few moments until the pilot takes over the controls again only to demonstrate the true potential of the Aero L-39 Albatros.
L-39 Albatros – One of the favourite jets of pilots and Air Forces!
The L-39 Albatros is one of the favourite jets of pilots and Air Forces. Perfected and tested in countless missions, this jet is ready to handle every situation. Now you have the possibility to just hop into one of these aircraft and fly a couple of rounds yourself for a reasonable price. Obviously, the expert instructions of our experienced fighter pilots and instructors are included.
And Action! – Aerobatics like in a Hollywood Movie
Some MiGFlug customers are surprised at how down-to-earth our pilots are on first sight, and at what ease and precision they perform these daring maneuvres with. In California, a former Air Force test pilot instructs you about the intricacies of the L-39 fighter jet. Be it high in the sky or barely above the ground – you will be surprised by the powerful acceleration and agility of this jet aircraft.
Fly maneuvres known from aerobatics or combat tactics like the split-s or loops, and get to know the disturbing moment when you begin to spin. The fighter pilot always ensures your safety. Your financial investment for these moments of absolute freedom is manageable and definitely worth it. After all, you will be flying maneuvres from real military training programs.
The Day of Your L-39 Albatros Flight in California
When you arrive at the airport you'll meet your pilot. After the reception, you will go to a briefing room where you have time to extensively discuss the aircraft and the flight program with your pilot. You will then define your flight program together. Whether you'd like to do a calm tour or an action loaded Air Force program, the pilot will oblige your wishes as much as possible. You'll also receive a comprehensive explanation of all safety systems on board and you'll be provided with a flight suit and a helmet for the day. Now, you are ready to go on to the ramp, where technicians have already prepared the aircraft. As soon as you've taken a seat in the cockpit, ground crew will adjust the restraints. The pilot is going to explain the important instruments to you once more. After checking if the intercom is working and receiving takeoff clearance, you are ready to go! Once in the air you'll have the chance to control the aircraft yourself and fly maneuvers like rolls or loops. The following maneuvers are part of the flight program:
Rolls
Immelmann
Loops
Split-S
Steep ascent
Dives
Tail-chase
Extreme low passes (few meters above ground)
After Landing you have the possibility to make a souvenir photo with the pilot and the aircraft and you will receive a certificate that records your flight achievement. Afterwards, you have the possibility to refresh yourself with a drink or a toast to your fantastic adventure.
How do I book my jet flight?
Please be aware that you need to be 18 years old on the day of your flight. You do have different options to book a flight:
Make a reservation for a specific date and time.
You can either book a flight for a specific date and time with the Calendar below (under Check Availability – Make Reservation). You can also just check the availability (without booking) by clicking a flight option, then it will show you the calendar and all dates except for those greyed out are available. The same option you find with the green "Check Availability" bottom on top of the page. You can make the reservation by either paying the full amount or the downpayment.
Make an open date booking.
Not sure what date you are going to fly? Click Book your Flight – there is also green "Book your Flight" Buttons on top and on the bottom of this page. Once you have booked your flight by either paying the full amount or the downpayment, you will automatically get an email to schedule the flight. You can also just contact us again later and we will schedule that flight for you.
Give a jet flight as a Gift.
The gift certificate option works as open-date, so the lucky person on the receiving end can contact us, or you, once you know the exact date. You will get a gift voucher to print immediately, and an email to schedule the flight. You or the recipient can also contact us once you know the date later on, and we will schedule the flight.
You booked a wrong flight location, date or time, or you want to change to a different flight duration? Don't worry, we are a nice company. Whatever you want to change, reschedule, add or remove from your booking: Just let us know, we will take care of it and change it accordingly, free of charge. You can't do anything wrong when booking a flight with us.
Testimonials – What our clients say
Harold MacFarland
United States
Amazing is the only word that describes the ride. I flew out of Van Nuys, Los Angeles, CA. Our pilot William spent a lot of time explaining the flight, the cockpit and the stunts. He made certain I was going to get out of the flight what I wanted. And man did he deliver! Top of my Bucket list was met many times over. Never knew I could experience fear and joy at the same time.
Starting with the first contact with MiGFlug through flight debriefing every thing was seamless and about getting my wish fulfilled!
Thanks again to Phillip and William for an AMAZING day!
Fly high William!
Amazing day!!! I flew the L-39 out of California and it was perfect. The pilot was very experienced, knowledgable and friendly. The jet was immaculate and beautiful. You could see that he keeps it perfectly maintained. We had total confidence in everything before taking off. The flight was AWESOME. Lifelong dream and it was everything I had hoped for. The pilot is an instructor so I got to fly a lot and learn rolls. It was truly perfect.
Ready for your Fighter Jet Adventure? Complete the booking form and you will hear from us!
The best gift for the best person in this world – flying in a real fighter jet in Los Angeles, California!
You would like to learn more about our jet flights, group and incentive offers? Do not hesitate to contact us.