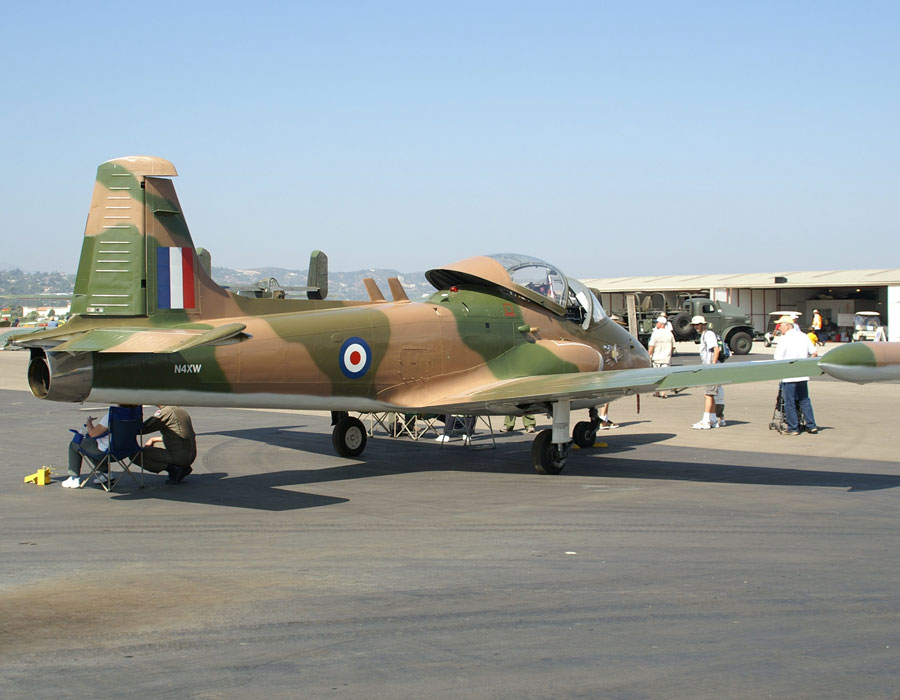 Jet Provost – the British jet trainer
With the American T-33, the Italian MB-326 and the Czech L-29 Delfin and L-39 Albatros, we now have yet another popular military jet trainer who was produced in large numbers and widely used: The Britische BAC Jet Provost.
BAC Jet Provost – Side-by-side seating
These military jet trainers – all of them also used as ground attack aircraft – offer great advantages for jet flights for Civilians offered by MiGFlug. Thanks to the large number of produced aircraft, the availability of very experienced and professional pilots as well as spare parts and maintenance are very good. Moreover, as training aircraft, they are comparably cheap to operate and not very "thirsty". Also, they come with dual control and are good-natured and therefore easy to fly.
One thing, however, sets the Jet Provost apart from the other military jet trainers mentioned above: The unusual side-by-side seating arrangement. For you as a customer, this is another great advantage. You can watch how your pilot controls the aircraft and learn how to do so much better – which will benefit you as you can control the jet later on. Second, the view you have is just brilliant. You'll see much more compared to the normal seating arrangement, which is the customer behind the pilot. This advantage is particularly big when compared to older jets without a higher seat in the back, like L-29 Delfin, T-33 or MB-326.
Technical Data Jet Provost
Jet Provost – the successful British Jet trainer
Service ceiling: 36,750 ft (11'200 m)
Max. speed: 440 mph (708 km/h)
Max. takeoff weight: 9,200 lb (4173 kg)
Wingspan: 35 ft 4 (10.77 m)
Length: 34 ft 0 (10.36 m
The successful British jet trainer
The BAC Jet Provost was developed from the propeller-driven military trainer Percival Provost, and the similarities can be seen. Among other similarities, the Percival Provost shares the unusual side-by-side seating arrangement with the Jet Provost. In 1960, the producer Hunting Percival Aircraft (from 1957 Hunting Aircraft) was taken over by the British Aircraft Corporation (BAC) – and thus the Hunting Percival Aircraft Jet Provost became the BAC Jet Provost. The Jet Provost was in different variants produced in 741 units. By far the largest operator was the Royal Air Force. But the JP was also operated by Iraq, Ceylon, Kuwait, Singapore, Sudan and Venezuela – but all of them had only small numbers of that remarkable jet trainer. The Jet has also been developed into an attack aircraft variant, the BAC Strikemaster. The Strikemaster was built in 146 units and exported to Saudi Arabia, Ecuador, Kenya, New Zealand and Oman.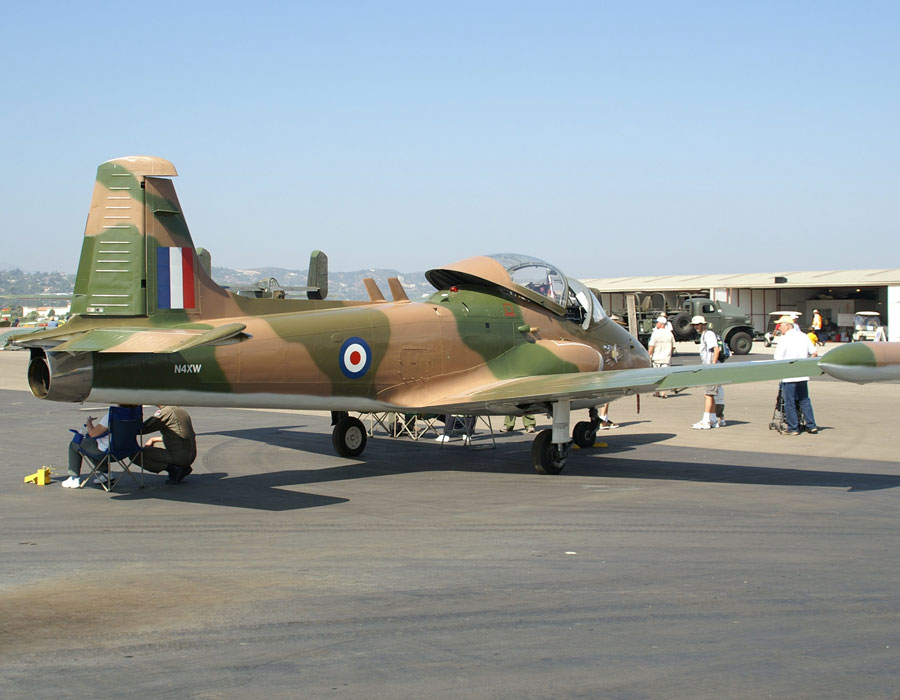 Fly a Jet Provost!
Did you ever dream of a Fighter Jet Ride?
Make your Dream Come True with MiGFlug and Fly a Jet Fighter!
Select an offer and read more about it.